 SEASON'S GREENINGS!
Ideas to help you 'go green' for the holiday season with your leftover PATCH tubes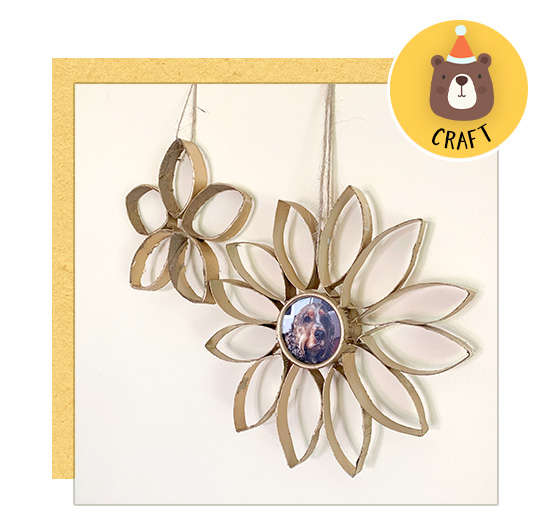 Grab a sharp knife and cut a PATCH tube into strips. Squeeze the strips to make a petal shape and glue together using a hot glue gun. You can even pop the tube lid out and replace with a photo, gluing the 'petals' around the lid. Paint your decoration and hang.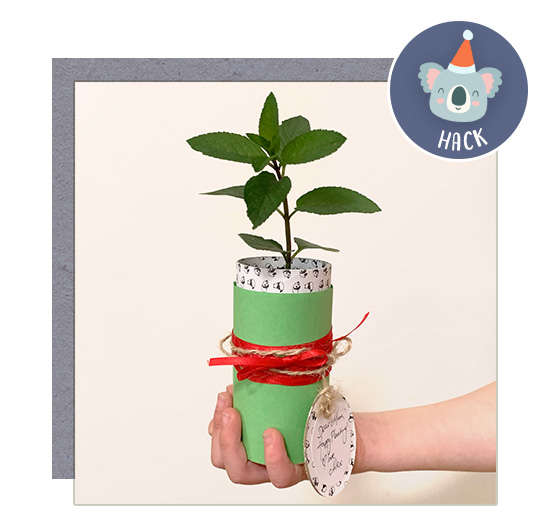 Propagate or buy seedlings and plant in a PATCH tube. PATCH tubes are biodegradable, so the recipient can plant the whole tube! Pop out the tube lid and attach as a gift tag.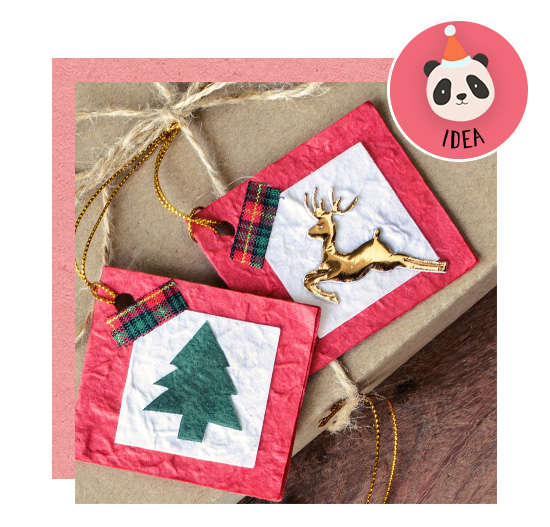 Make your own cards or gift tags using the fronts of old holiday cards, old wrapping paper, magazines, trinkets or reused ribbons.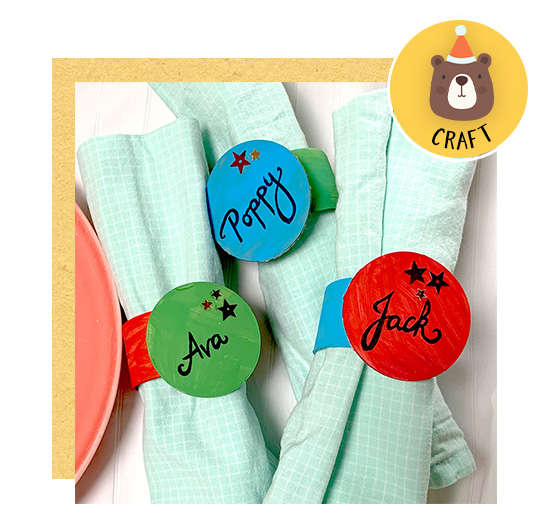 Make fun and personalised napkin rings from an old PATCH tube. Slice a tube into rings. Pop out the base and tops, glue to the rings, then decorate.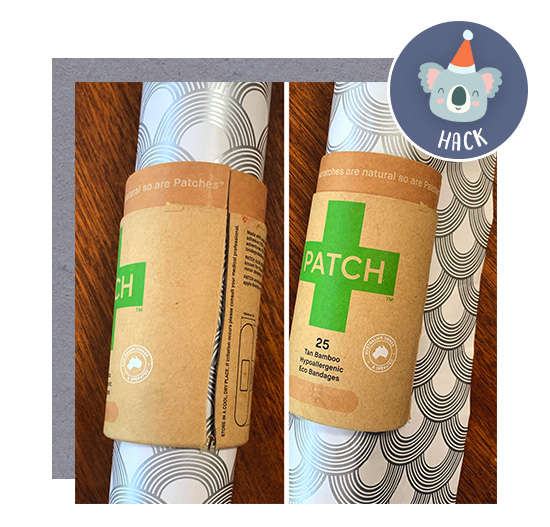 Organise Your Wrapping Rolls
Remove the top and bottom from your PATCH tube and slice down the side. Roll and place your wrapping paper in the tube, to keep organised. To use the paper, pull out through the slit and cut.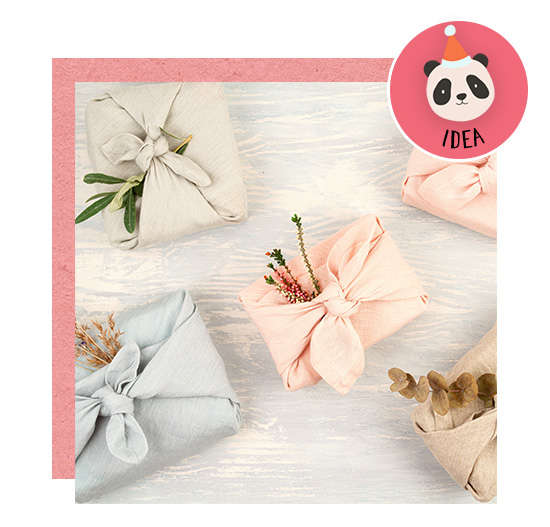 Get Creative Wrapping Gifts
Use creative materials for gift wrap such as scarves, fabric, handkerchiefs, old maps, sheet music, newspaper, or gift wrap from last season's presents. Poke some herbs or dried flowers through the top for extra gorgeousness!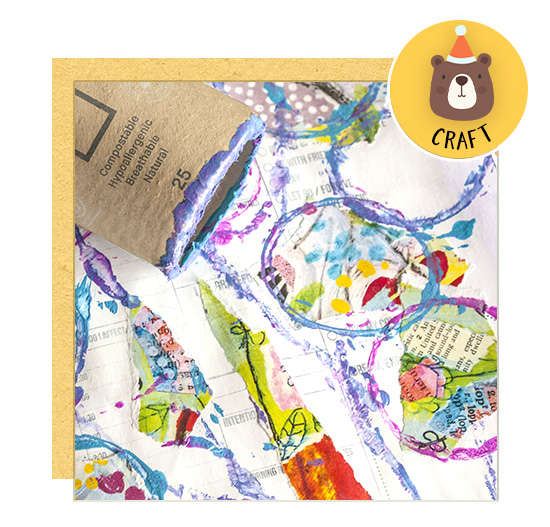 Create Your Own Gift Wrap
Grab some paint, old magazines, glue, a PATCH tube and anything else that tickles your fancy. Stamp and stick on old recycled paper to create your own gift wrap. The sky is the limit and your kids are guaranteed to love this activity!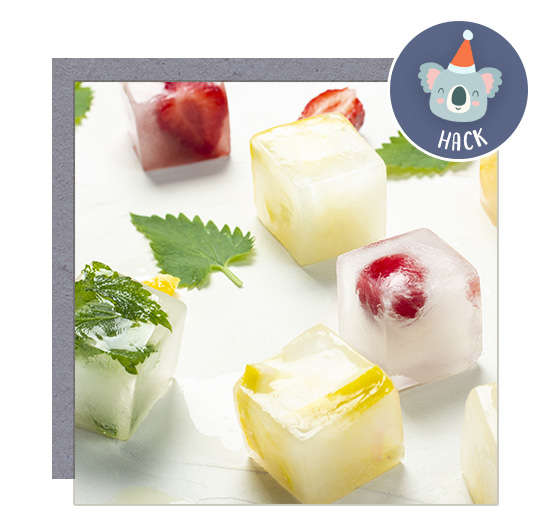 Freeze lemon, lime, mint or fruit in ice cubes to add some colour and flavour to water. If you're feeling fancy you can stir 1/2 cup of sugar into 2 cups of lemonade until dissolved. Then freeze in ice cube trays with lemon segments. These cubes are also fantastic for vodka or gin drinks!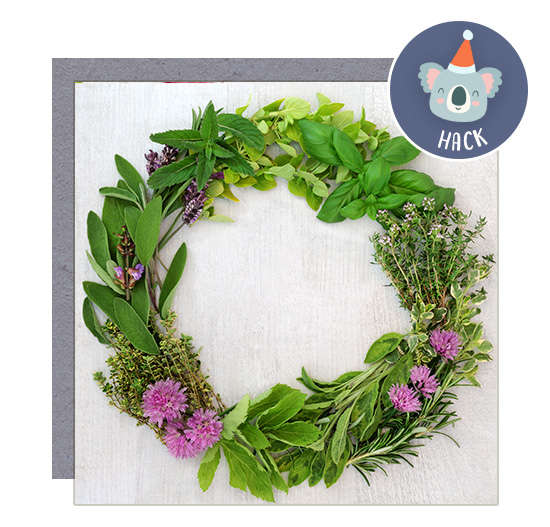 Wreaths can be functional as well as beautiful! Pick a selection of herbs and thread through some rounded wire. Add a pop of colour by threading on edible flowers or chilis. Hang in the kitchen or gift to a loved one.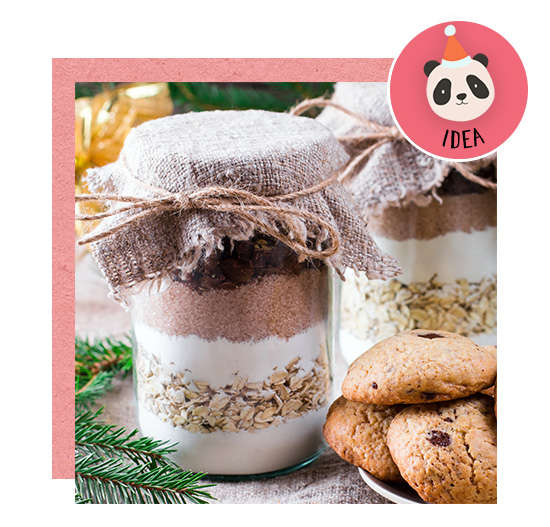 Do you have a favourite cookie recipe? For a thoughtful and delicious gift, layer the ingredients in a jar- ready to mix and cook! Add the recipe to a gift tag and accompany the jar with a freshly cooked batch of the famous cookies.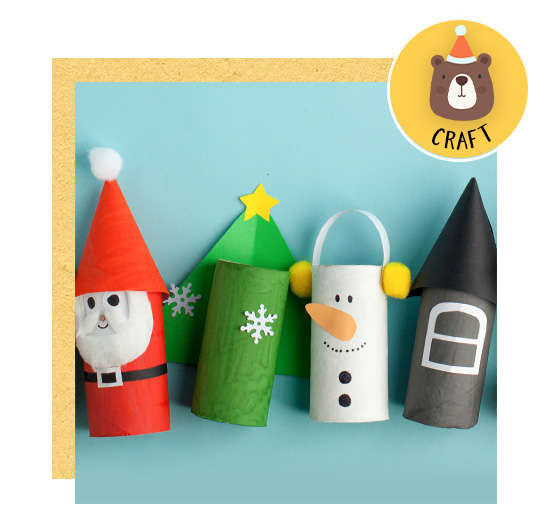 Create some festive spirit by making some holiday friends to place around the house! Kids will love dressing up old PATCH tubes and having some fun with their new characters.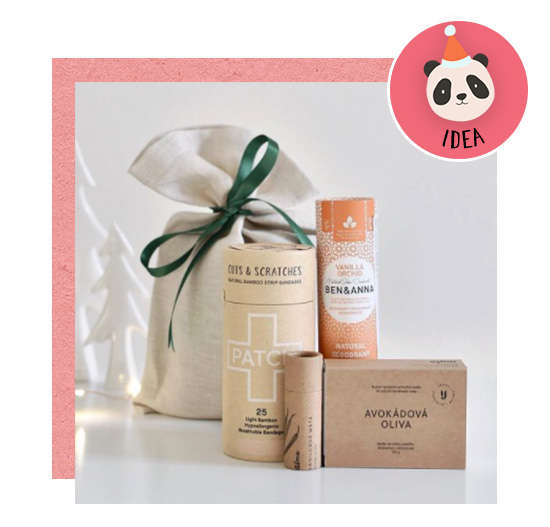 Giving gifts during the holiday season doesn't have to be at the expense of our earth. Round together a few your favourite Eco brands and create a gift bundle your recipient will love.